Black Lives Matter has underlined the crucial role played by black photographers. We asked eight British leaders in their field to pick a favourite image from their archives – and explain why it's so important to them
By Dennis Morris, The Guardian
'I've taken a lot of flak. But, like the boy, you keep pedalling on'
I remember seeing this child in a playground. He looked so confident, like he was ready for the world. A young boy riding off into the unknown, the markings on the ground like latitude lines. I was once a little boy like that.
When I was leaving school, I wanted to be a photographer. My careers officer said: "Don't be silly, Morris. There's no such thing as a black photographer." My parents said: "You heard what your careers officer said. Why don't you get yourself a job as an electrician?" I said: "No, I want to be a photographer."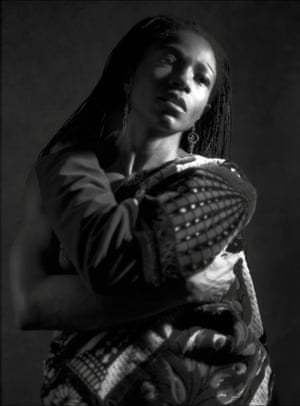 Photograph: Ingrid Pollard
I was getting flak from both white authority and my own community, but you have to be resilient. You have to use your mind and create. Like that boy on the tricycle, you have to keep forging ahead, keep pedalling regardless.
The demonstrations these last few months are fantastic but what people don't seem to realise is it ain't going to end tomorrow. It's going to be a long, long struggle. I've been on many demonstrations. I've had my problems with the police. In my day, you didn't have phones to take videos: you just got the shit beaten out of you, and that was it.
Featured Image, Boy on a tricycle. Photograph: Dennis Morris
Full article @ The Guardian